On the eve of 1949, shortly before he started writing his masterpiece, East of Eden, the great American author John Steinbeck wrote in his diary: "I don't suppose anyone has ever so hated a year as I hated 1948. It is with a great sense of relief that I move into 1949. No matter how bad it is, it can't be as bad as '48. Wife, children, best friend: all gone. But perhaps it toughened me."
His best friend and fellow author, the marine biologist Ed Ricketts, had died in a train crash, before his second wife, Gwyn, left him and took their children with her. The diary Steinbeck wrote throughout the year that followed was the most "intense and private" journal he ever wrote, said Prof Susan Shillinglaw, the pre-eminent Steinbeck scholar and former director of the Center for Steinbeck Studies at San José State University, California.
Now this unpublished journal and others he wrote – along with unpublished essays and an abandoned novella, first editions of his work, handwritten manuscripts and a sword he gave to his sister – are expected to fetch up to $1m when they are sold at auction for the first time by his descendants.
"He's writing out his lowest, most personal and most depressing thoughts," said Shillinglaw, who is believed to be the only academic ever given access by Steinbeck's family to the deeply personal collection. "That's a way to deal with them, it's a way to cope: keep a journal of the darkest part of yourself."
The sudden death of Ricketts hit Steinbeck hard, along with his divorce and the painful absence of his two sons, and he became "severely depressed", she said. "In 1948 and 1949, he didn't write much."
As a result, she thinks this journal is "revelatory" about Steinbeck's state of mind at one of the lowest points in his life: "There was some darkness in his nature that he reveals most fully in that journal."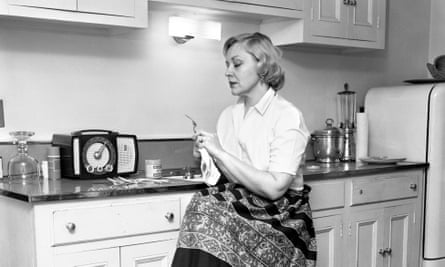 It is a "very significant" text, she said, in relation to East of Eden, in which Cathy – a seductive, serpentine character his sons later confirmed was loosely based on their mother – is depicted as an inherently sinful and inhumane wife, mother, whore and murderer.
"I think that it [the journal] does help us understand the darkness that he's trying to come at in East of Eden," she said. "He's pondering the nature of evil in East of Eden, and he's pondering the nature of darkness in his own soul in that journal."
Tucked into this journal was a handwritten letter Steinbeck wrote – but never posted – to his young sons, dated 5 January 1949, explaining that it was Gwyn alone who wanted to separate ("some compulsion was on her that I do not understand … Her happiness was very precious to her") and telling them he feels "death blowing down [his] neck": "The loneliness for my family is still like ice on me. I suppose this will get better. It will have to or my life will go out very quickly," he writes.
The journal also includes details of how much he wrote each day, revealing how his mood improved when he is productive, as well as diary entries about the weekend he met his third wife, Elaine.
"A week after that weekend, he writes: 'She burned a mark on me that will stay and I think she was singed a little too'," said Catherine Williamson, the Steinbeck specialist at Bonhams, which is holding the auction on 25 October in New York.
Included in the sale is Steinbeck's unpublished and abandoned 34-page novella, The Good Little Neighbour, about an American on a walking tour of Mexico, that Steinbeck wrote in 1942 in another journal.
Williamson said the story is "very experimental, kind of fantastical, with almost magical realism". Steinbeck made line drawings illustrating the story on the left-hand pages, which Shillinglaw said was unusual: "There's no such elaborate illustration I know of in another manuscript."

In another unpublished journal, written in 1938 as he is prepared to write The Grapes of Wrath, Steinbeck alludes to some journalism he wrote about the lives of migrant farm workers in California, who were starving due to exploitative wages: "I know perfectly well the danger I am running in exposing the Associated Farmers. They are quite capable of murder or faking a criminal charge, and if they do, I will be alone … I know they can beat me personally, but they may not be able to …
"The old fire is beginning to burn again. In a little while, I will be ready to tear every goading thing away and get to my knitting."
Williamson said: "That's the way he talks at the end of the 1949 journal. 'The old fire is beginning to burn again': that's what he says when he's getting ready to write a big novel."