Mimicking the food and lifestyle choices of the world's longest-living populations to boost the odds of reaching an active 100 years of age is the subject of a new Netflix docuseries that's caught fire: "Live to 100: Secrets of the Blue Zones."
Interest in uncovering such secrets has shot the docuseries to the streamer's
NFLX,
-0.08%
Top 10 U.S. shows, where it's lingered in the days since its late-August release.
In the series, Dan Buettner, a National Geographic fellow and bestselling author, exposes five pockets of the world, the so-called Blue Zones, where people have the highest life expectancy, in fact, where people don't just live longer but live healthier, pretty active lives in those later years.
Blue Zones, Buettner told MarketWatch in a recent interview, were given the color-specific name simply because his journey to uncover the secrets of longevity began with global areas circled in blue ink on a map.
The story is really about the colorful, mostly plant and vegetable options, that dominate food choices.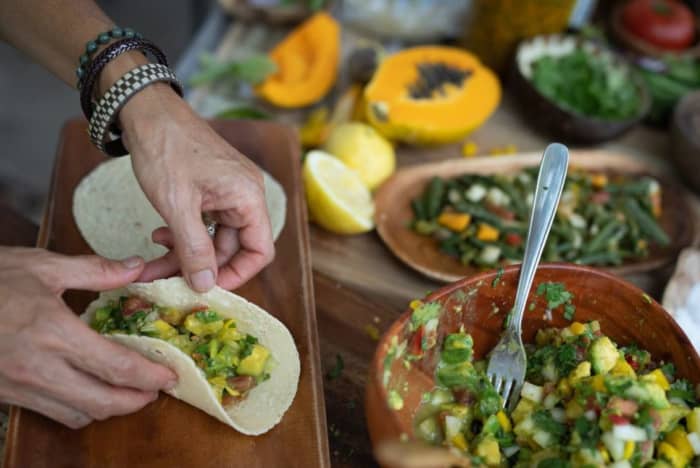 In a span of about eight years, Buettner and a team of colleagues conducted research and spent time eating in the Blue Zones of Okinawa, Japan; Sardinia, Italy; Nicoya, Costa Rica; Icaria, Greece, and in the lone U.S. locale, Loma Linda, Calif.
Buettner is convinced, and he leans on medical experts for some help, that in the United States, women can add 10.7 years on average to their lifespan by eating the Blue Zone way, and men can add an average of 13 years.
Read more about Buettner's tips for mostly plant-forward eating, a celebratory life without much sugar or alcohol, and money-saving, family-nurturing approaches to cooking. Buettner talked with MarketWatch about his series of Blue Zone books, including a U.S.-focused exploration, "The Blue Zones American Kitchen: 100 Recipes to Live to 100″published late last year, in this interview:
Turn your New Year's resolution into a cooking habit that could add 13 healthy years to your life